From Setback to Comeback, we explore Career Resilience for Federal Employees, a Journey in Positive Psychology and Guidance
In the shifting landscape of federal employment, adapting to change and rebounding from setbacks has never been more crucial. Denise Fowler, a seasoned career coach with 17 years of experience, stands at the forefront of this evolution. Specializing in positive psychology and resilience, Denise has dedicated her career to helping individuals rediscover their paths and thrive amidst adversity.
In this edition of FEEA's Feds in Motion series, we dive into Denise's unique approach to career resilience, exploring how micro shifts, stillness, and mindset adjustments can be game-changers, especially in a post-pandemic world that has radically altered our work and life dynamics.
Personal Journey: Could you share how your journey began as a career coach.
My journey as a career coach began as a result of a setback! I was running a poverty initiative at a university when the organization funding the project ran out of money so I was out of a job. I was dejected and feeling lost when the CFO asked, "There is a new position in career services and you have all the skills we are looking for so would you be interested?"
After a decade of working directly in public service, I struggled to accept this shift in my professional path but eventually realized that I was being both short-sighted and hard-headed. In all my years of working in poverty alleviation, my strengths were never with the big picture policies or system but rather in helping individuals see their potential. Once I stopped fighting who I really was and made peace with who I thought I "should be," I knew I was meant to be a career coach. Seventeen years later, I still wake up excited for what I can learn, do and impact through my work.
Adaptive Strategies: In your experience, what adaptive strategies have helped individuals the most in "getting moving again" after a setback or failure?
It's impossible to offer a definitive answer to this question and it's honestly why I think people often seek out coaching as they are convinced they are a failure and can never get moving again after a setback. They tried a technique they read about or one that a friend recommended, but they still feel stuck. Adaptive strategies are just that – adaptive – you have to find the combination of things that works specifically for you, at that moment in time. People often have to "try on" many strategies for size, shape and color and then "tailor" an approach to fit uniquely them.
Microshifts: Can you elaborate on the concept of "microshifts"? How have you guided individuals to implement small yet significant changes in their daily routine, and what kind of impact has it had?
Change is exceedingly hard. We are wired to maximize efficiency so once we get into a habit, our brain is hardwired to avoid "heavy lifting" to change our routines. We need to preemptively plan so that we "trip" ourselves before we continue our usual ways of being.
Peter Gollwitzer's (Professor of Psychology, New York University) work on Implementation Intentions has been very effective with my clients and in particular his if/then theory. This helps preemptively plan for the "if" (what is very likely going to happen) and be ready for the "then" (strategy for dealing with it). Our brains like congruence so this seemingly small action minimizes your brain's energy and maximizes results for change.
To put it into practical terms, for example, let's say your boss often puts you down in staff meetings and as a result, in a few cases, you have even lost your temper in front of others. You anticipate the "if" (supervisor will say something disparaging about your current project in front of your colleagues) and prepare the "then" (you will pause and calmly ask what they would like you do differently; or you can politely thank them for their feedback and then send an tactful email asking for clarification after the meeting). Not only does preemptive planning increase the likelihood of you actually shifting your behavior but it increases your control over yourself and the situation.
Adaptive strategies are just that –  adaptive – you have to find the combination of things that works specifically for you, at that moment in time.

– Denise Fowler
Stillness: You mentioned the importance of "stillness." How can federal employees benefit from cultivating stillness, and how can it assist in recovering from a setback?
In the wild, as soon as a prey escapes its predator, it needs to go into "rest and digest" mode so that the parasympathetic nervous system can downshift the body and mind. Unfortunately, in humans, our neocortex usually overrides this ability for stillness as we continually scan for perceived threat or process the danger that has already passed. Since it's not as natural for humans to "rest and digest," we need to identify tricks that "trick" us into slowing down before we continue to spin in negative thinking.
As the author of "Man's Search for Meaning," Victor Frankl wrote, "Between stimulus and response there is a space. In that space is our power to choose our response. In our response lies our growth and our freedom." Many of my clients come to me saying that they don't have time for stillness, but we just need micro moments of pause to create that space.
Simple steps – taking two deep breaths before talking to a difficult colleague, walking alone to a meeting to reconnect with our goals or sitting down to sip our coffee quietly at our desk instead of gulping it down while tackling our inbox. These moments of stillness give us critical perspective at work that allows us to differentiate between what is innocuous and what is a threat.
COVID-19 Mindset Shift: During the pandemic, we saw many individuals reevaluate their priorities in life. In light of the mindset shifts triggered by the pandemic, how can individuals leverage this altered perspective to find more fulfilling roles or work-life balances?
One of my favorite activities I have career coaching clients complete is to envision a time in the future when they are receiving an honor and then write what the person introducing them is saying about who they are and what they have achieved. This reflection helped a client realize that while he still wanted professional success, what was really going to make him happy was to move to a smaller town where he could have a slower paced life and contribute in meaningful ways that were closer to home. Another client, who was advancing rapidly within the federal government, recognized that she wanted to be honored for a type of research she could never achieve in her current career trajectory and soon left her job for another opportunity, more aligned to her goals.
Bronnie Ware, a hospice nurse, wrote a book called "The Top Five Regrets of the Dying," and I encourage clients to post this list somewhere very visible as a continual reminder of what matters.
But just posting and looking at this list is not enough. We have to take time to first figure out what it means for each of us to be true to oneself, be expressive and be happier. And then, really ask ourselves, what are we willing to give up and what do we need in our careers to get us closer to a meaningful life?
Resilience: Building on your understanding that we are wired for survival, how can federal employees cultivate resilience? Can you share an illustrative story (maintaining confidentiality) from your coaching experience?
For several former clients who are federal employees, I found that one of the biggest challenges in building resilience is due to the inherent massiveness of the government and resulting feeling of lack of control. If you're just one person on a massive ship, it is very difficult to feel like you are having an impact, so you have to focus out where your locus of control is and leverage those points.
I worked with a client who wanted to pivot within the federal government but he was at a high GS level so making an internal change would be difficult, especially as doing a detail wasn't currently an option. While he had hoped to get a new job quickly, he had to first make peace with the process. After coming to terms with his reality, we developed a 12-month plan that included strategically gaining new technical skills, taking on additional internal projects, and gaining critical experience in volunteer opportunities outside of his job. While it took longer than expected, he eventually pivoted into a much more fulfilling position while maintaining his salary.
Balancing Personal and Professional Life: Given the changes brought about by the pandemic, how can federal employees balance protecting themselves and their loved ones while meeting job expectations?
Instead of trying to find balance, which sets us up for failure, we need to think about how we want work to fit into our life. Each of us defines that differently, and it needs to evolve as our life changes. There is no panacea on how to do it but we all know what that flow feels like when the fit is right for that time in our life. It goes back to taking time to pause and see how something feels in our gut. Everyone talks about knowing what to say "no" to but if you first figure out what you want to say "yes" to, the saying no comes easy.
Several years ago, a colleague approached me about another position at my university. It would have been a higher title, more money and greater responsibilities. No matter how many times I tried to picture myself in this role, it never felt right in my gut and I knew that it would take me away from what I always say "yes" to…providing career coaching directly to my graduate students who want to make the world a better place. As soon as I had that clarity, I could diplomatically say, "no" to the other position with an easy heart and peace of mind.
Everyone talks about knowing what to say "no" to but if you first figure out what you want to say "yes" to, the saying no comes easy.

– Denise Fowler
Parting Advice: What encouraging advice would you offer to federal employees currently navigating through a challenging phase in their career?
Ignore everyone who says, "this is all for the best," or "what doesn't kill you makes you stronger," or most annoying of all, "just relax." Instead, first be with all your feelings – anger, frustration, jealousy, disappointment, sadness – and then figure out what is a gravity problem (something you can't do anything about) and what is an anchor problem (something that you falsely assume only has one big solution or where we are stuck in one way of thinking). By rethinking your challenges through the lens of these concepts from Dave Evans and Bill Burnett, co-authors of Designing Your Life, you gain an ability to reframe what is and perspective on what can be.
As one of my favorite positive psychology teachers, Tal Ben-Shahar, author of Choose the Life You Want: The Mindful Way to Happiness, always says, "Things do not necessarily happen for the best, but I can choose to make the best of things that happen."
Embarking on a journey of career resilience isn't just about overcoming setbacks; it's about redefining how we perceive and interact with our professional lives. Denise Fowler's insights offer more than strategies; they provide a new lens through which to view our career paths. Whether facing professional obstacles or personal challenges, her guidance encourages federal employees to embrace resilience as a continuous journey of growth and self-discovery. Let's carry these lessons forward, both in our careers and personal lives, and remember that in the face of adversity lies the opportunity to emerge stronger and more fulfilled.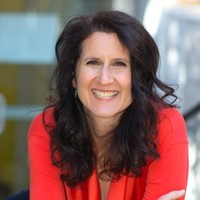 Founder of Career Happiness Coaching, Denise Fowler is a strength-based, positive psychology career coach who over the past seventeen years has worked with thousands of professionals to achieve career happiness, have a meaningful impact and make a good living. With  ten years of experience in public service before pivoting into career coaching, Denise is trained in advanced resume writing, federal career coaching, social media profile writing, Clifton Strengths and MBTI.
The information provided in this piece is for your convenience and informational purposes only and not to be construed as professional advice. FEEA and its coauthors and sponsors are not liable for any losses or damages related to actions or failure to act with regard to the content in this piece.
Would you like to reprint this piece in your agency human resource, federal employee association, or union local newsletter? You can do so at no cost by contacting communications@feea.org with your request.
Subscribe to FEEA's Newsletter
FEEA's Stories in Motion series shines a light on the diverse, impactful ways federal employees, and their supporters, drive progress and innovation. From individual accomplishments to team efforts, these stories showcase the dynamic roles that keep our nation advancing every day. Got a story to share or know a Fed making a difference? Reach out to us! Dive into the series to discover more inspiring tales and learn about our Feds in Motion Challenge — an annual event encouraging feds, their families, and friends to stay active and connected.