Unlocking Career Growth: 10 Strategies for Federal Employees

We Hear from Author and Career Coach, Alex D. Tremble, as He Explores Career Growth Strategies for Federal Employee Success and the Power of Intentional Relationships
Navigating the world of the federal sector? It's a journey, and like any journey, it's better when you've got a good map and a seasoned guide. Enter Alex D. Tremble – an author and career coach who's been there, done that, and come out the other side with some seriously actionable insights.
In 2022, over 2.1 million individuals called the federal government their employer and during that time, 154,000 promotions were awarded. Here's where it gets really interesting: if you are exploring advancement opportunities, the average age of these employees is nearing 49. What does this mean? As the wave of baby boomers continues to head into their well-earned retirements, those equipped with the right skills and the right strategies stand at the cusp of awaiting opportunities.
With such an ecosystem, the future looks ripe for those ready to seize it. Ready for the journey? Let's get started.
In our candid chat, Alex pulls back the curtain on his own experiences, unveiling 10 tips that promise to be your compass in the vast federal landscape. Ever wondered how mentorship and networking can propel you up the ladder? Or how to stay motivated amidst changing tides? Dive in, as Alex unravels these and much more on your federal career journey in our latest #FedLifeHack.
>>Next: Performance Evaluations
For navigation: click arrows on the top of this content box
Identifying Career Goals

Q: How can federal civilian employees identify their career goals within the federal government?
Alex: The first step is to hit the pause button. As I discuss in my book "The GPS Guide to Success: How to Navigate Life to Reach Your Personal and Career Goals," it's extremely important to take dedicated time, perhaps a week or two, for introspection. Delve into what truly brings you joy, envision where you see yourself in 5, 10, or 15 years, and consider the kind of life you desire to lead and provide for your family. Reflect on whether aspects like travel or further education are important to you. By mapping out these aspirations, you can then align your career moves, positions, and opportunities to create a path toward achieving your desired lifestyle.
Once you have done this, the truly exciting part begins! Recognize that you may not be aware of all the possibilities out there. You don't know what you don't know. To overcome this, the next step involves surrounding yourself with exceptional individuals who have accomplished remarkable feats in their fields. Seeking inspiration from accomplished individuals opens your mind to new possibilities and expands your vision for yourself and your family. Exposure to their achievements and ideas empowers you to set more ambitious goals and devise innovative strategies to attain them.
In my upcoming book, "Relationships That Work: 4 Simple Steps to Building Intentional Connections in Business and in Life," I delve into the importance of and how to connect with exceptional individuals. By cultivating relationships with such accomplished individuals, you gain invaluable insights and inspiration, fueling your drive to pursue magnificent goals for your career and life.
In short, taking the time for introspection and envisioning your desired future sets the foundation for your career journey. By immersing yourself in the company of extraordinary achievers, you gain new perspectives, and the possibilities for your own achievements expand exponentially. Embrace the process, be open to new ideas, and set your sights on grander goals that align with your aspirations and potential.
Effective Strategies

Q: What strategies can help federal employees achieve their career goals more effectively?
Alex: To achieve their career goals more effectively, federal employees should employ two key strategies:
First, they should be much more intentional. Ambitious employees often spread themselves too thin, attempting to focus on numerous objectives simultaneously. However, if everything is a priority, then nothing truly becomes a priority. Thus, the first step is to spend time identifying clear and specific career goals. Once these goals are defined, it is crucial to be highly intentional in taking small, consistent steps toward achieving them every day. By breaking down larger aspirations into manageable tasks and staying committed to daily progress, employees can steadily move closer to their desired outcomes.
The second strategy involves seeking support and collaboration from others. Recognize that no one achieves anything of significance on their own. It's essential to surround oneself with the right people, mentors, colleagues, and friends who can provide valuable guidance and support. Choose individuals who not only motivate you to be better and stay consistent in pursuing your goals, but who also actively contribute to helping you achieve them. Collaborating with supportive individuals who say, "Let me help you do it," can make a significant difference compared to those who merely say, "You can do it."
By being intentional and prioritizing consistent progress, federal employees can focus their efforts effectively and stay on track toward achieving their career goals. Additionally, seeking and embracing the support of the right people can create a powerful network of allies who are invested in their success and will aid them on their journey to professional fulfillment.
Leverage Professional Development Opportunities

Q: How can federal employees leverage professional development opportunities to advance their careers?
Alex: The most crucial aspect of professional development opportunities I urge federal employees to remember is that those opportunities are about more than just acquiring new skills. Equally, if not more important, are the relationships and connections that can be forged during these experiences. When considering which training to attend, it is vital not only to focus on the content being taught, but also on the caliber of other participants who will be in the room. Seek out training opportunities where you can interact with leaders who hold more senior positions than yours or who have the skills you are looking to acquire. These leaders often possess access to valuable resources and influence that you may wish to tap into for your own career growth.
Attending training sessions or engaging in detail opportunities, allows you to be in close quarters with other leaders for an extended period. Use this time wisely to showcase your skills, experiences, and future plans. Building meaningful connections with these influential individuals can prove transformative for your career trajectory.
Remember, professional development opportunities are akin to extended interviews. It's not just about the project you take on during these experiences; equally significant are the relationships you cultivate and the chance to present your ideas to others. Leveraging professional development opportunities effectively involves recognizing the potential for networking and relationship-building alongside skill enhancement. Engaging with senior leaders in these contexts can open doors and create opportunities for career advancement. Be sure to embrace the chance to make lasting connections during these experiences, as they can play a pivotal role in propelling your federal career to new heights.
Common Career Challenges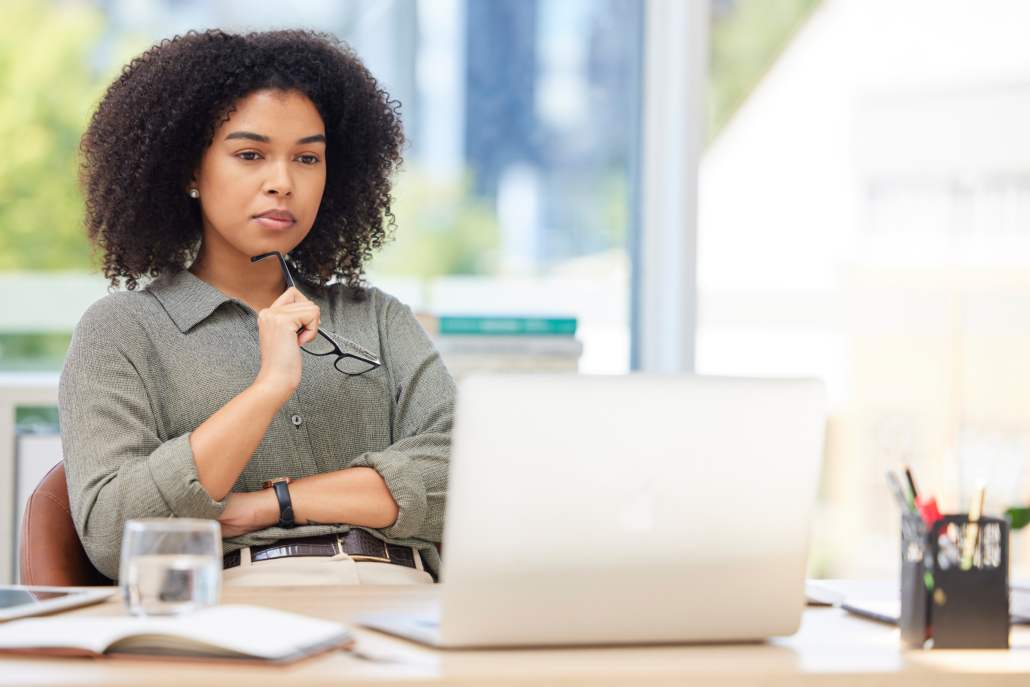 Q: What are some common career challenges faced by federal civilian employees, and how can they overcome them?
Alex: One of the most common challenges faced by federal civilian employees is the misconception that the formal advancement process through USAJobs is the most effective way to progress in their careers. Simply relying solely on this method, which is used by over 90% of federal and non-federal employees seeking opportunities, leads to intense competition and diminishes their chances of success.
To overcome this challenge, federal employees must realize that creating opportunities for themselves yields far better results than waiting for positions to be publicly posted. Instead of passively waiting for detail opportunities or open FTEs for promotion on their agency portals or USAJobs, they should adopt a more proactive approach of seeking out offices and divisions they admire. Once they have identified those offices they can approach the Directors to gain an understanding of their current challenges and goals. Once they have this information they can offer their own services as a way to solve those challenges during a detail. Networking and building relationships with decision-makers in other divisions and agencies can also provide insights into existing opportunities before they become public. My mentoring program clients have successfully utilized this strategy repeatedly over the years.
Another effective strategy is seeking to understand different policies and programs that facilitate more frequent career advancement. What I have learned over the years working with managers and employees seeking advancement is that most hiring managers are too busy to learn all of the different policies that can be used to support an employee's advancement. But, by cultivating relationships with HR professionals and consistently seeking their guidance, federal employees can gain valuable knowledge about the best paths to advance swiftly. Personal experience exemplifies this approach's efficacy, as I received seven promotions over ten years with only one job application via USAJobs. This success was a result of actively seeking opportunities, building connections, and staying informed about policies that expedited career growth.
With all that said, federal employees can overcome common career challenges by recognizing the limitations of the traditional advancement process and embracing a proactive, relationship-driven strategy. By creating opportunities, building connections, and staying informed about relevant policies, they can elevate their careers and make meaningful strides toward professional success.
Networking Opportunities

Q: How important is mentorship and networking in achieving career goals within the federal workforce?
Alex: Mentorship and networking are unequivocally vital for achieving career goals within the federal workforce. Extensive research consistently reveals that 80% of opportunities arise from connections and relationships with decision-makers. Astonishingly, 70% of these opportunities are never even publicly shared. This underscores the significance of investing time in cultivating relationships with the right individuals who can serve as both mentors, guiding you through career challenges, and sponsors, advocating on your behalf when opportunities arise.
In my upcoming book, "Relationships That Work: 4 Simple Steps to Building Intentional Connections in Business and in Life," I share my 4C Connection Model™ which provides simple to implement networking strategies I've created from research and interviews of government and private sector executives. These insights are focused on empowering ambitious leaders to establish and sustain the strategic relationships essential for ascending to senior-level positions.
Building such relationships is not merely about networking for the sake of it, but about forming genuine connections with influential individuals who can offer mentorship, open doors, and provide valuable support throughout your journey. Embracing mentorship and networking ensures that you do not miss out on potential opportunities and positions favorable for career advancement within the federal workforce.
The power of mentorship and networking cannot be overstated when it comes to propelling your federal career forward. By prioritizing these relationships, you enhance your chances of reaching your professional development and advancement goals, ultimately positioning yourself for success at the highest echelons of the federal workforce.
Realities and Bureaucracy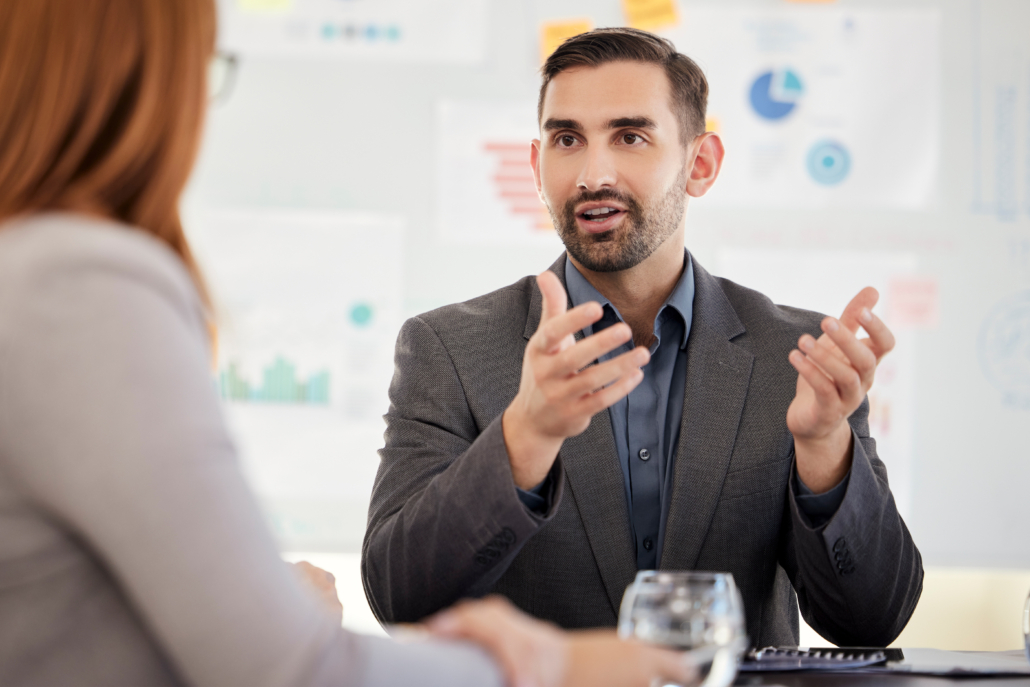 Q: How can federal employees balance their career aspirations with the realities of the federal hiring process and government bureaucracy?
Alex: Achieving a balance between career aspirations and the realities of the federal hiring process and government bureaucracy is an essential aspect of career growth. As emphasized in my book, "The GPS Guide to Success," a successful career journey begins with first clearly understanding your objectives and a candid assessment of the efforts you are willing to invest to reach them.
Admittedly, the federal government hiring process can be challenging, time-consuming, and at times soul crushing. But, federal employees should not allow these obstacles to deter them from seeking opportunities elsewhere if doing so aligns with their goals. If they desire career advancement and recognize that their current team or agency may have limited positions, they should consider exploring other agencies as viable options.
On the other hand, there are many valid reasons that a federal employee may prefer to remain with their current team or agency in spite of the lack of opportunity. Maybe the team they work with is great. Maybe they have a supportive supervisor. Or it could be that the agency's culture is truly inclusive. But, if they choose to stay they should also be prepared to accept two facts. First, their current team or agency is not the only government agency with great team members, supervisors, and cultures. And second, their advancement potential and speed might be affected. The reality is that every team, division, and department only has so many FTEs. The key is to recognize that the federal government is vast, extending well beyond anyone's immediate workplace. Countless opportunities exist across multiple agencies, offering opportunities to serve the American people while advancing in their career and receiving the compensation they deserve to provide for their family and live the life they aspire to.
Remember, the government's extensive scope means there are ample chances to make a difference and achieve their professional goals while embracing their passion for public service. Be open to exploring various avenues within the federal sector, and they'll discover that balancing their career aspirations with the realities of the hiring process and bureaucracy becomes a rewarding endeavor.
Performance Evaluations

Q: What role do performance evaluations play in setting and achieving career goals for federal employees?
Alex: I firmly believe that performance evaluations play a pivotal role in the advancement of a federal employee's career. However, unfortunately, the vast majority of federal employees approach these evaluations passively. In reality, performance evaluations present a golden opportunity to showcase their achievements and connect their professional development aspirations with the organization's goals. Think of performance evaluations as a chance to demonstrate their capabilities not only to their immediate supervisors, but also to higher-ups within the organization. It's their time to shine and reaffirm their value to the team and the overall mission.
When executed correctly, the content presented during the performance evaluation can prove valuable beyond the meeting itself. Their major accomplishments, documented during these discussions, can be seamlessly incorporated into their resume, bolstering their professional image and increasing their chances of advancing their career.
In conclusion, they shouldn't underestimate the significance of performance evaluations. Federal employees should embrace them as opportunities to highlight their excellence, align their goals with the organization's mission, and take proactive steps towards achieving their career aspirations within the federal sector. With the right approach, these evaluations can become powerful stepping stones in their journey to success.
Staying Motivated

Q: How can federal employees stay motivated and focused on their career goals amidst changing administrations and shifting priorities?
Alex: To stay motivated and focused on their career goals amidst changing administrations and shifting priorities, it's essential to adopt a proactive and strategic approach. Remember, this situation is not unique to the government; it occurs across every sector. There are always new leaders arriving with their own personal agendas to enact. And the most successful leaders navigate this challenge by taking deliberate steps to understand the new administration and its priorities.
In my book, "Reaching Senior Leadership: 10 Growth Strategies Every Government Leader Should Know," I delve into this topic in detail. I emphasize the importance of early and intentional learning about the new leadership and administration's goals. Once an employee has gained insight into the new leadership's priorities, they can align their personal development goals accordingly.
Working with a mentor or coach can be invaluable during this process. They can help the employee closely align their objectives with the administration's priorities, making it evident that supporting the employee's goals is synonymous with supporting their own objectives. Many of my mentoring clients have executed this strategy extremely effectively, leading their leadership to wholeheartedly back their professional development without even realizing it.
This approach proves highly effective because new administrations face significant time constraints (a presidential election every 4 years and mid-terms every 2 years) while striving to achieve their goals. An employee's ability to contribute to the leader's agenda efficiently and with minimal complications will be greatly appreciated. By positioning themselves as an asset in this manner, the employee increases their chances of garnering strong support for their career advancement.
Ultimately, staying focused and motivated in the face of change requires being proactive, strategic, and aligning their aspirations with the priorities of the new leadership. By doing so, they position themselves as a valuable team member, and their professional growth becomes an integral part of achieving the administration's objectives.
Transitioning Agencies

Q: What advice do you have for federal employees looking to transition to a different agency or job function within the government?
Alex: Building strong relationships is the key to successfully transitioning to a different agency or job function within the government. As the old saying wisely advises, "It's better to dig your well before you're thirsty." Whether you're currently considering a move or not, being proactive is crucial.
Start by gaining a clear understanding of your own strengths, interests, and career goals. Take the time to reflect on who you are and where you want to go. With this self-awareness, seek out and cultivate relationships with like-minded individuals who share your interests or possess the expertise to help you develop the necessary skills.
Being intentional about forming these connections will pay off in the long run. These relationships can provide valuable insights, guidance, and potential opportunities as you navigate your path to your next career move. Whether you're exploring a new job function or aiming for a position in a different agency, investing in these relationships will undoubtedly enhance your chances of success.
Positioning for Management

Q: How can federal employees best prepare and position themselves for management roles while in non-management positions?
Alex: In addition to the previously mentioned advice about building intentional relationships and enrolling in training programs, I highly recommend actively engaging in "volunteering" as a strategic approach to prepare for management roles. That is, intentionally seek out opportunities to lead teams and high-visibility projects within the organization. This hands-on experience will provide invaluable insights into navigating the complexities of managing people, budgets, policies, regulations, and organizational politics.
Volunteering offers more than just honing essential leadership skills required for success in higher ranks; it also sends a clear and compelling signal to organizational leadership about your aspirations beyond your current position. When spearheading these initiatives, you gain access to individuals you might not have interacted with previously. Take the opportunity to seek advice and opinions from these leaders and, where appropriate, implement their suggestions.
By establishing this collaborative rapport with higher-ups, you foster valuable relationships and demonstrate appreciation for their expertise. This, in turn, reinforces their sense of value within the organization. Finally, all of these efforts are made so much easier when you have secured a mentor that can help you navigate the challenges that will arise as you are preparing from your transition to leadership.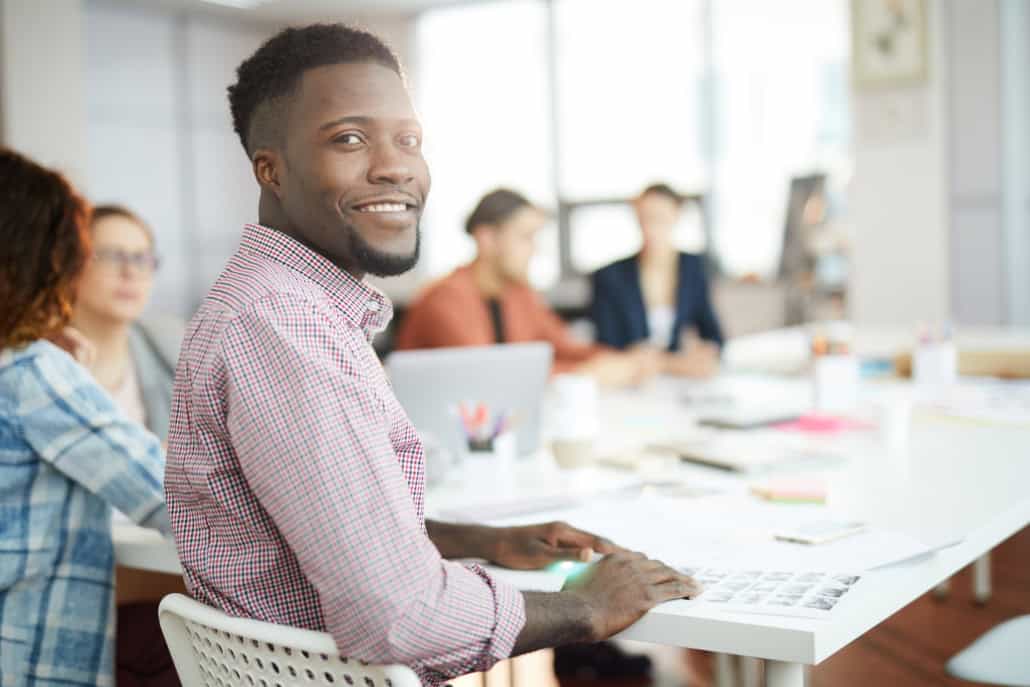 Navigating the world of the federal sector can sometimes feel like uncharted territory. But remember, achieving career growth isn't just about identifying those opportunities—it's about setting clear goals, and then methodically charting your path toward them.
Yet, no one truly succeeds alone. In the vast federal community, each individual plays a pivotal role, contributing to the grand tapestry that keeps our nation running smoothly. Finding a supportive community, a mentor, or even just a colleague to exchange insights with can make all the difference. These connections not only provide guidance but also inspire us, pushing us forward even when the road gets tough.
As you embark on this career adventure, keep your goals at the forefront and surround yourself with those who believe in your potential. The combination of determination, strategy, and a strong network will surely light your path.
Stay motivated, stay connected, and here's to every milestone you're destined to achieve in your federal career journey.
ABOUT ALEX: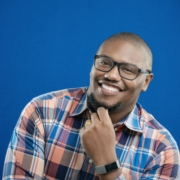 Alex D. Tremble is the Founder and CEO of GPS Leadership Solutions. He is a sought-after speaker, consultant, and the author of two bestselling books: "Reaching Senior Leadership: 10 Growth Strategies Every Government Leader Should Know" and  "The GPS Guide to Success." Additionally, he hosts the podcast "The Executive Appeal," which ranks in the top 10% internationally.
With a Master's degree in industrial and organizational psychology, Alex has significant experience in crafting and overseeing executive leadership programs for the Federal Government, providing him with an in-depth understanding of leadership challenges.
Outside of his professional sphere, Alex enjoys reading, delving into documentaries and anime, and hiking with his wife. For more insights and offerings, visit GPSleadership.org.
SUBSCRIBE TO FEEA'S NEWSLETTER
This #FedLifeHack generously sponsored by: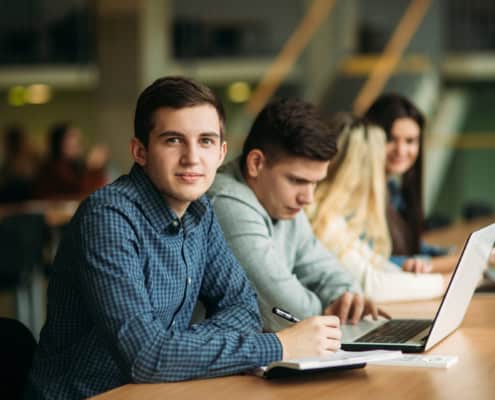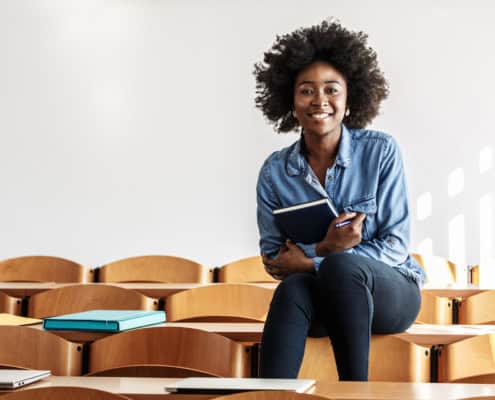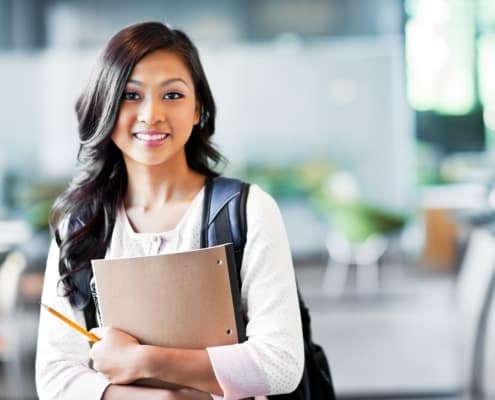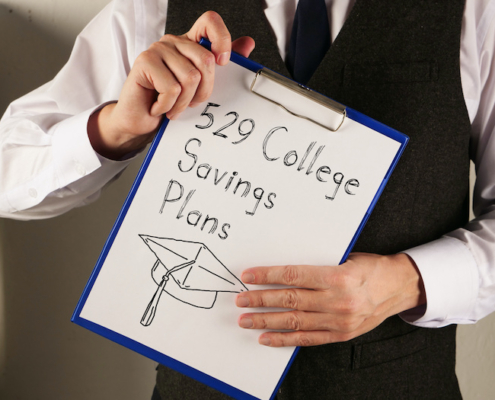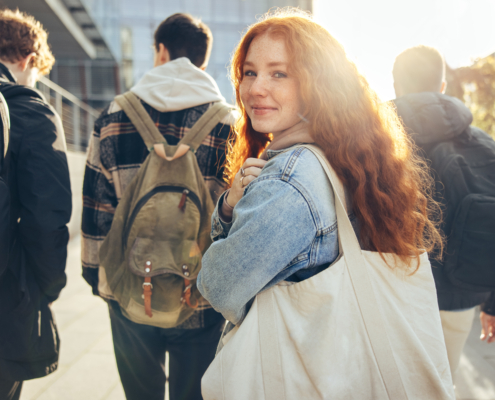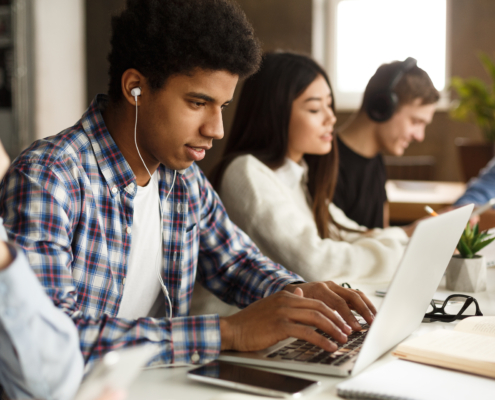 The information provided in this piece is for your convenience and informational purposes only and not to be construed as professional advice. FEEA and its coauthors and sponsors are not liable for any losses or damages related to actions or failure to act with regard to the content in this piece.
Would you like to reprint this piece in your agency human resource, federal employee association, or union local newsletter? You can do so at no cost by contacting admin@feea.org with your request.