The Weekly Roundup for March 27
Welcome to The Weekly Roundup, your source for the latest opportunities and events tailored specifically to federal civilian employees.
Each week, we'll provide a comprehensive list of upcoming webinars, where you can gain new skills and knowledge to further your career. We'll also highlight scholarship opportunities to help you pursue further education, and calls for award nominations to recognize outstanding work in your field. Stay up-to-date and never miss out on an opportunity to excel in your career with The Weekly Roundup.
OPM Public Engagement: Advancing Future of the Workforce Policies and Practices to Support Mission Delivery
Looking to the future, the US Office of Personnel Management (OPM) has developed a workforce strategy that prioritizes policy, research, training, data, and stakeholder engagement. This comprehensive approach aims to ensure a federal workforce that is inclusive, agile, and equipped with the necessary skills to achieve mission success. By providing a roadmap for agencies, this document offers valuable insights and specific strategies to implement.
For further inquiries, please reach out to Workforce@opm.gov.
U.S. Department of Labor: Mental Health Matters
Across the U.S., states and cities are adopting policies to expand access to workplace care and supports for those with mental health conditions and to reduce social stigma. The U.S. Department of Labor's State Exchange on Employment & Disability (SEED) Mental Health Initiative is seeking your ideas to ensure these policies meet the needs of workers and jobseekers with mental health conditions.
FEEA's Feds in Motion Challenge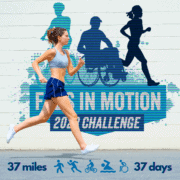 The Feds in Motion Challenge isn't about who can run a 5K the fastest. It's about promoting health and wellness while supporting our federal workforce and their families. You can walk, run, bike, swim, or roll your way to 37 miles (or more) over 37 days. Best of all, you can join on your own or with friends, family, and colleagues. Register Today!
Subscribe to FEEA's Newsletter
The information provided in this piece is for your convenience and informational purposes only and not to be construed as professional advice. FEEA and its coauthors and sponsors are not liable for any losses or damages related to actions or failure to act with regard to the content in this piece.
Would you like to reprint this piece in your agency human resource, federal employee association, or union local newsletter? You can do so at no cost by contacting admin@feea.org with your request.