Connect, challenge, and grow with Feds in Motion virtual events
Our events are about building a strong sense of community and promoting lifelong healthy habits
We're excited to once again offer our Wellness Wednesday sessions. These sessions cover a variety of topics hosted by experts in the field, providing valuable insights and practical tips to guide you on your wellness journey.
New this year, join us for scheduled Peloton group rides*, where you can ride with fellow feds and challenge each other on the leaderboard. We currently have classes scheduled for the first week. After the first few rides we will gauge interest and create a schedule moving forward. If you haven't already completed our survey take a moment to let us know when you ride. >>Complete Survey
If you have any questions, please feel free to reach our to us at challenge@feea.org.
*Note that Peloton group rides are only available for current Peloton subscribers.
WEDNESDAY
MAY 31
12:00 PM ET
WELLNESS WEDNESDAY: MINDFULNESS LIVING
Do you ever find yourself feeling overwhelmed, under constant pressure, and perpetually rushing against the clock? Do you often yearn for the end of the workday or week? Does your life seem like a constant swing between stress and dissatisfaction?
If any of these resonate with you, we invite you to join us for a transformative session. Learn simple yet powerful mindfulness practices to instill a sense of calm and tranquility within your daily routine and develop habits to counter the impacts of chronic stress.
Let us guide you on how to unearth pockets of peace amidst the chaos. Start your journey towards a more mindful and less stressed life.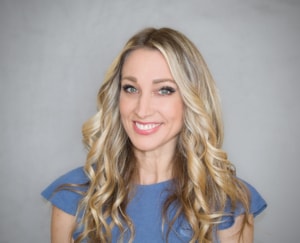 ABOUT OUR GUEST:
Dr. Monica Jackman is an occupational therapist and mother of four. She holds a Bachelor of Science degree and a Master of Health Science degree from the University of Florida and a Doctorate in Occupational Therapy from Chatham University. Monica has authored research papers and book chapters on topics including mindful engagement, the mindful engagement support model, and occupational therapy in mental health. She has lectured nationally and internationally on mindfulness and social emotional learning interventions for children and adults.
WELLNESS WEDNESDAY: ALL ABOUT RUNNING
Join Dr. Kiersten McCartney, as she explores the world of running in two 25 minute segments. In the first session, Dr. McCartney will provide an overview of how to start a running program for beginners, while in the second session, she will focus on improving the running programs of those who are already experienced runners. Don't miss this opportunity to learn from a knowledgeable and experienced host, and take your running to the next level.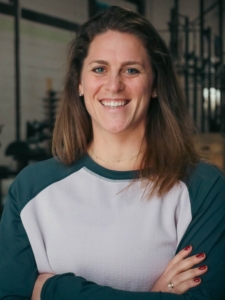 ABOUT OUR GUEST:
Dr. Kiersten McCartney is a runner, athlete, and scientist, and the spirit of sport and dedication needed to excel at any physical level captivates her. During her first undergraduate exercise science class things 'clicked', she had found her space, which led to earning a masters degree in Kinesiology. After spending over 3 years as a personal trainer, group fitness instructor, and full-time clinical exercise physiologist at the Shirley Ryan AbilityLab, Kiersten knew pursuing a Doctorate of Physical Therapy would further her knowledge and open up more opportunities to grow in this field. She has found a niche in combining her love of sport with her intense curiosity of the science of the human body, working to explore our individual potentials, no matter what our beginning is. Together she uses these to help others, like you, achieve their sport, health, and fitness goals.
WELLNESS WEDNESDAY: NUTRITION & MEAL PREP TO SUPPORT HEALTHY LIVING
Proper nutrition plays a crucial role in exercise recovery, just as important as stretching. In this week's Wellness Wednesday, join Jen Vattimo as she shares delicious, easy-to-make recipes that feature fresh seasonal ingredients and require minimal prep time. Discover how meal planning can streamline your weekly routine, saving you both time and money. Don't miss this opportunity to fuel your body, boost your wellness, and elevate your overall health.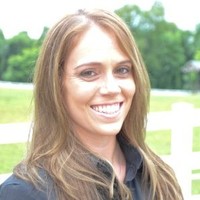 ABOUT OUR GUEST:
Jen Vattimo is an experienced dietician with an extensive background in nutritional counseling, wellness programs, and clinical care. After obtaining her degree in Nutrition and Dietetics, she went on to become a Registered Dietitian Nutritionist (RDN). Jenn is passionate about empowering individuals to make informed choices about their health and is dedicated to creating customized nutrition plans that promote overall wellness and optimize physical performance.
WELLNESS WEDNESDAY: WELL-BEING DIGITAL TRENDS
Healthcare and technology go hand-in-hand. New advances have vastly increased how people can connect and manage their health. In this presentation participants will learn how mobile health apps are improving our lives and overall well-being, and how to access these wellness apps to help make healthy living habits permanent while reducing stress in the age of speed.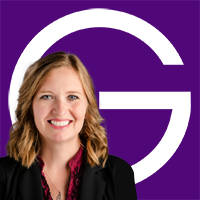 ABOUT OUR GUEST:
Coletta J Meyer, MS, MCHES®, CWPC –Manager Health Engagement, GEHA
Coletta began her career in 2003 in the fitness industry as a group fitness instructor and personal trainer. She received her Bachelor of Science in Kinesiology and spent a year overseas in Iraq for Operation Iraqi Freedom as a Sergeant in the United States Army Reserves. The need for continuous growth, pushed her to earn a Master of Science in Health Science while managing a higher education fitness center and developing and teaching academic classes. This experience pushed Coletta to become a Master Certified Health Education Specialist and Certified Wellness Program Coordinator. Coletta is an enthusiastic and powerful speaker on all elements of wellness and was recognized as a top health promotion professional by the Wellness Council of America. She has spent the last fifteen years writing results-based wellness strategy for organizations and implementing worksite well-being programs. She consults and mentors' health promotion professionals to help create well-being programs that will generate lasting healthy behavior changes at an individual level and organizational level.
WELLNESS WEDNESDAY: BEGINNER'S YOGA
Heather Hare will guide you through some workplace-friendly chair yoga to balance the effects of sitting and relieve the stiffness and stress. You will learn techniques that can help you relax at work without changing your clothes or bringing equipment, and to use at home to refresh your body and mind.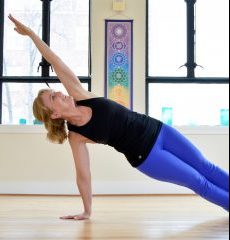 ABOUT OUR GUEST:
Heather Hare has been practicing yoga for 18 years and teaching for six. She teaches both active and gentle classes, emphasizing the importance of mindful breath and movement. Her experience includes teaching in diverse settings including working with individuals in recover, military, and senior communities.
SWEAT IN SYNC: GROUP PELOTON RIDE
Join us for a fun-filled Peloton ride with fellow federal employees! Our group ride will be filled with energizing 80s pop music to keep you motivated and moving towards your fitness goals. Plus, it's a great way to challenge yourself and support your fellow feds on the leaderboard during the Feds in Motion Challenge.
So hop on your Peloton bike and let's ride towards a healthier and happier future together. Don't miss out on this opportunity to prioritize your well-being and connect with the federal community. See you there!