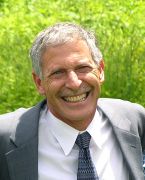 It is with a mixture of sadness and anticipation that we prepare for the retirement of executive director, Steve Bauer, after 30 years as the driving force behind FEEA. Steve was a founding board member back in 1986 and stepped up to be FEEA's first ED in 1989. For the last 27 years, his commitment to feds and their families has never wavered. From Hurricane Andrew to Hurricane Katrina, Oklahoma City to 9/11, and all of the shutdowns and furloughs between and since, Steve has led the team that helps federal employees and their families when they need it most.
"It has been a pleasure and a privilege to serve the federal sector for my entire adult life – first as a federal employee myself, and then as part of FEEA for the last 30 years. I am deeply committed to ensuring federal employees are taken care of in the moments when it matters most. Keeping a roof over your head, or the heat on in winter, or food on the table for your kids are basic needs we all have, and the men and women serving their country as civilians should not have to worry about meeting them. That's why FEEA exists. Who knew when this all began that we could look back at over 25,000 federal employees helped. "
– Steve Bauer
New ED Joyce Warner will join the FEEA team in Washington, DC, on October 3, 2016. Ms. Warner comes to us from IREX's Global Programs Group, where she serves as Executive Vice President and has extensive experience designing and implementing organizational strategy, developing education programs, and leading complex non-profit operations. The entire staff looks forward to working with Ms. Warner to continue FEEA's legacy of service to federal families.